The Digital
Business Card
Changing The Way People Connect
Text INSTACARD TO 474747 to see how it looks.

Share Info Instantly
The Instacard makes it easy to share your contact info, your social media and all relevant sites easily by text.

Social Media Integration
This is as good as it gets! Finally, all your online and social links are in one place, easy to access, easy to share.
The instacard
"changed my life"
Ryan Serhant from Bravo's TV SHow Million Dollar Listing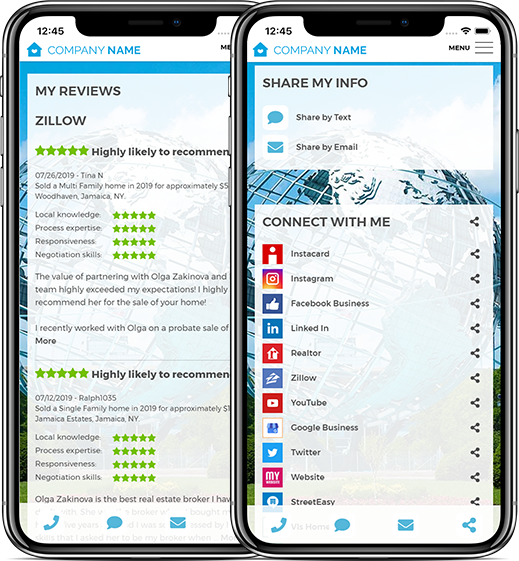 Main Features
No Download Needed
Social Media Integration
Instantly Add to Contacts
Share Contact Info Easily
Get Customer Reviews
Display Your Reviews Automatically
Click to Call and Text




SHARE CONTACT INFO EASILY
The Instacard is your central place where all your online and social media profiles are stored. Your most updated photo, bio, contact information and reviews are also displayed to summarize who you actually are, in the digital world. With a simple tap on the phone you can choose to Share Your Info by SMS or by Email.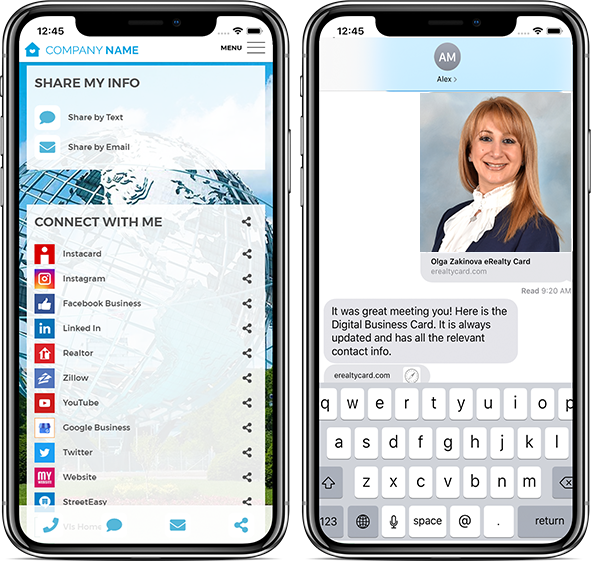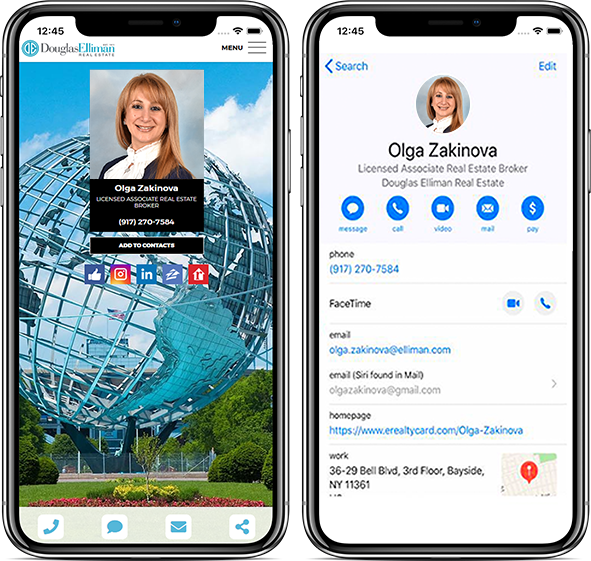 CLIENTS CAN EASILY ADD TO CONTACTS
Send Your Instacard to Anyone and have them click Add to Contacts and all your contact information, links, address, phone and photo get saved into their phone.
CUSTOMIZED TO YOUR BRAND
The Instacard easily integrates your custom logo, brand colors and profile image. Once viewed by your prospects, the impact of your branding is instant and, long-lasting.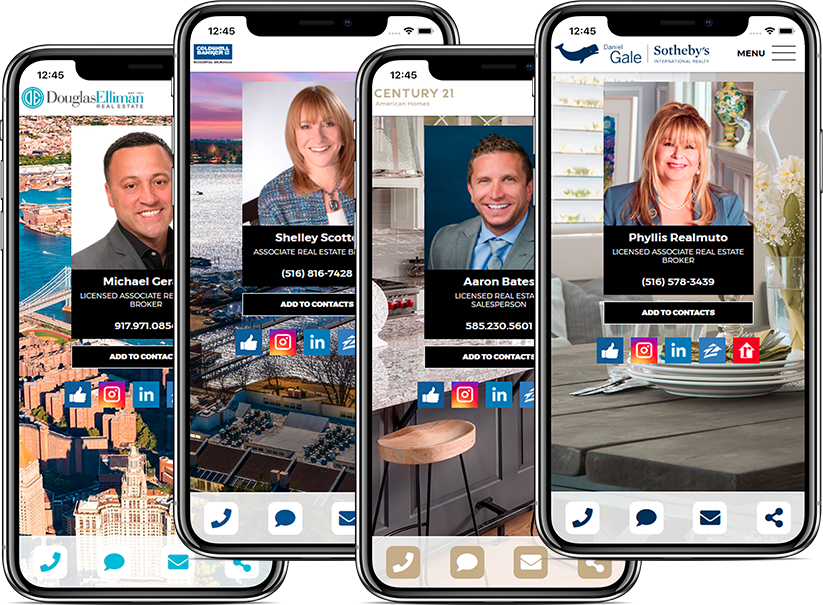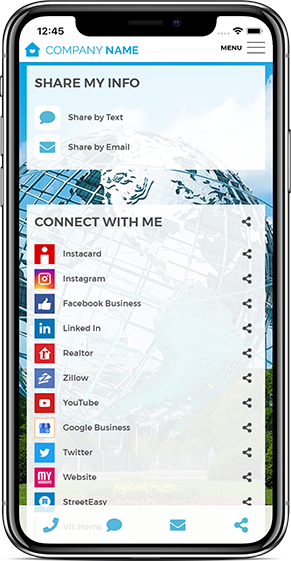 ALL YOUR SOCIAL Links in One Place
This is as good as it gets! Finally, all your online and social links are in one place, easy to access, easy to share. It's a new era of your personal branding done right, and you are finally taking control.
YOUR REVIEWS ALWAYS UPDATED
The Instacard can easily link to your central place of getting reviews like Zillow, Google Business or Yelp. Anybody accessing your reviews through the digital business card will get the most updated place where they can read them.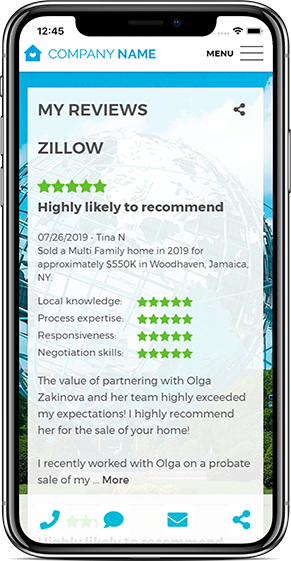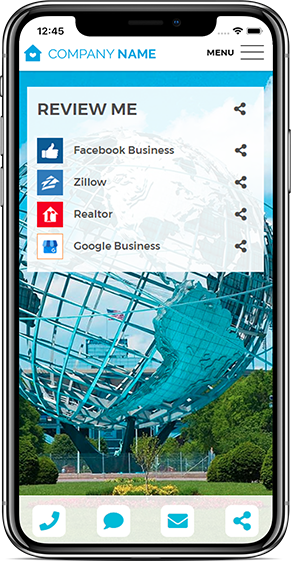 GET REVIEWS EASILY
The Instacard offers a place where people can easily choose the portal where they would like to leave a review for you. The links are directly linked to the "review me" functionality for each profile, so they will easily be prompted with the form where they can write a review for you.
Responsive
When you open the Instacard on a mobile device it functions perfectly as a Digital Business Card and when you open it on a desktop it is a full screen desktop responsive website. Many of our clients love how this works on desktop and some even get a domain name and make it their primary website.